Sort by: Title


Add date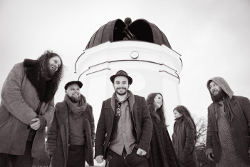 Hexvessel - When We Are Death Tour
2016-05-21 /
hellium
/ Reads: 2583
On 29th March, at the Poznan's scene in Pod Minogą club, took place an extraordinary concert of the Finnish band Hexvessel. As a support played Swedish New Keepers of the Water Towers, who introduced to their "kosmische rock" as they name own sound. This group composes of: Rasmus Booberg,...

IAMX - Metanoia Tour
2016-05-14 /
hellium
/ Reads: 4395
On the 5th March 2016 at Eskulap in Poznań took place concert of the IAMX, as a part of promoting tour of the band's newest release "Metanoia". Already at the very entrance you could see there were a lot of fans, standing at the beginning in a big queue do...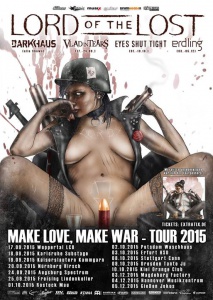 Lord of the Lost / Make Love, Make War Tour 2015
2016-05-03 /
Magda Krasińska
/ Reads: 2560
If someone were to plan his outfit for the Lord of the Lost performance basing only on the atmospheric DVD's they publish, one would probably feel a little bit out of place at the concert wearing suit and patent leather shoes. The gentlemen from Hamburg are quite renowned for their...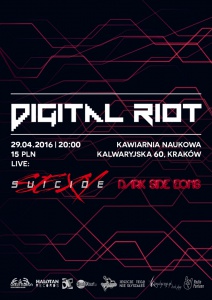 DIGITAL RIOT XXI: Dark Side Eons & Sexy Suicide live
2016-05-02 /
morrigan
/ Reads: 2597
Digital Riot is a cyclical event taking place in Cracow since 2012. 21st edition took place on 29th in Kawiarnia Naukowa. The guys responsible for that are Toxik Twinz who enduringly organise events for the fans of alternative sounds. This time the concert took place during the party amking it...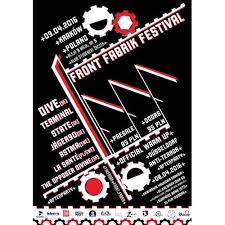 Front Fabrik Festival 2016
2016-04-13 /
morrigan
/ Reads: 2584
The first edition of Front Fabrik Festival took place on 9th April in Cracow. The event "is made for fans by fans" and is devoted to industrial/EBM music. There was also offcial warm-up party a day before with Düsseldorf as the main star. We reached the destination punctually only to...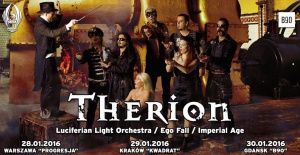 Therion + Luciferian Light Orchestra, Ego Fall, Imperial Age in Cracow
2016-02-17 /
morrigan
/ Reads: 2420
The concert adventures of 2016 started in Cracow's club Kwadrat. On 29th January the club hosted the Swedish giants of symphonic metal, namely Therion. Christofer Johnsson's band played three concerts in Poland (Warsaw, Cracow and Gdańsk) as a partof European Tour 2016. Three supporting bands and two-hours long concert of...