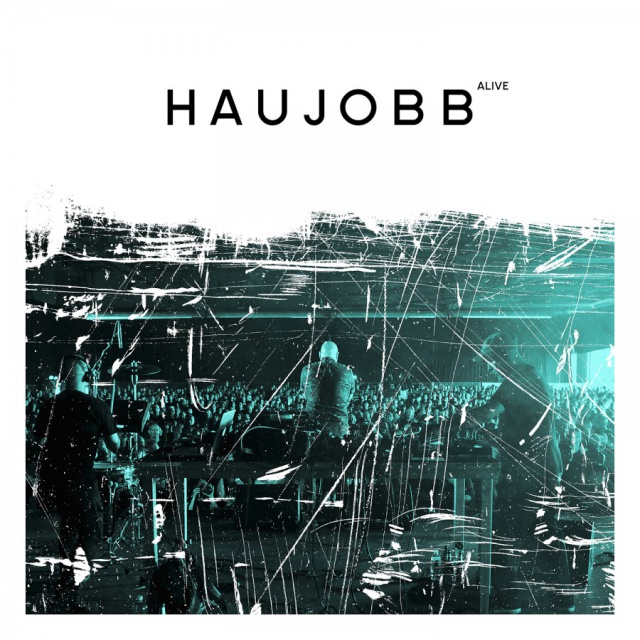 Haujobb - Alive
2018-03-26
(
News
)
Haujobb is a German musical project whose output crosses the electronic music spectrum.
Haujobb brings a range of electro, noise, IDM and techno into the more mainstream electro-industrial realm.
"Alive" is a career-spanning collection of the band's most beloved songs, recorded at various recent concerts throughout Europe and stands as a testament to the band's live prowess and unique creativity.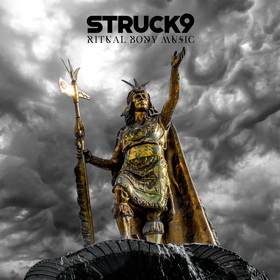 Struck9 - Ritual Body Music
2018-03-23
(
News
)
Struck9 from Colombia, was consolidated in September 2008 after several years of contributions to other bands and continuing work on the Colombian Industrial and Ebm scene, a country highly receptive musically since the early 80's.
This project has strong roots in the Classic Oldschool EBM bands like Front Line Assembly, Signal Aout 42, Nitzer Ebb, Pouppée Fabrikk, Bigod 20, Front 242 were the most important original source for the band in addition to great writers such as Mao Tse-tung and other activists and revolutionaries against the political system.
Their latest release "Democracy" - 2010, has 9 varied tracks, which range from minimalist and tough anhalt EBM, to more hard hitting and more sound-filled tracks, with some modern EBM influence, and sometimes a little techno. This release also has a great remix from Spanish anhalt EBM masters Tech Nomader.
And recently Struck 9 has released a remix album entitled "Default" which includes mixes from various artists, i.e. Equitant.

Spiritual Front - Amour Braque
2018-03-16
(
News
)
Five years after the 'early material' compilation album "Open Wounds", Italian 'suicide pop' trio Spiritual Front will finally release its all new album, "Amour Braque" via Auerbach Tonträger. French for 'Mad Love', "Amour Braque" is conceptually described as "a sincere and cruel analysis of what love/sex relations are, a path that switches between tenderness and rot". Formed in 1999 as the solo project of Simone H. Salvatori, Spiritual Front dubs its sound "catchy ballads for heartbreaker nihilist youth"; its Morricone-inspired neofolk channels art rock, tango, new wave and country influences through a modern lens. Spiritual Front's unique musical identity is a reflection of Salvatori's savoir-faire which sees the frontman as a sort of Machiavellian play-boy, merging Las Vegas-esque pomp and stomp with a surly suggestiveness, lending the band's sound a hedonistic flair. The lyrical themes shared by Salvatori deal with issues such as searching for self-identity, sexuality, harsh realities and angry break-ups, each tinted with sarcasm, nihilism and biting humor. In its time as a band, Spiritual Front has contributed to the soundtracks of the TV series "Las Vegas" and the motion picture "Saw 2" as well as independent films, theatre productions and modern ballets.
"Amour Braque" is Spiritual Front's sixth full-length album. The record combines gloomy alternative rock, dark folk and chamber pop with standout 60's blues rock vibes. Featuring striking cover art by cult surrealist artist Saturno Buttò, "Amour Braque" features guest musicians Matt Howden, King Dude, Client and more.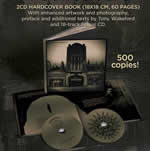 Sol Invictus - Necropolis
2018-03-12
(
News
)
More than 30 years after their inception, English neofolk kings Sol Invictus release their long-awaited new album, "Necropolis", described by the group's dean Tony Wakeford as "a record based on and brought forth from London and the serpent Thames that snakes its way through its heart" and possibly the final release from a band revered as progenitors of a dark and desperate sound.Sol Invictus is one of the most prolific and influential bands associated with neofolk or apocalyptic folk, a form of experimental music which emerged in punk rock circles in the 1980's, blending elements of folk and industrial music with dark themes of decay, decline, and/or the destruction of Western civilization. Along with Current 93 and Death in June (both of which included Wakeford as a member), Sol Invictus has both created and guided the genre, steering it forward through to this day. Latin for 'the unconquerable Sun', Sol Invictus has released over a dozen albums since the mid-Eighties, chronicling an evolution from raw, post-punk dark folk to increasingly sophisticated arrangements.A quasi-conceptual album centered on Wakeford's feelings of a declining London ["London was once the apex of an empire but it is now the playground of other empires that have superseded it."], "Necropolis" could be called a eulogy to England's capital. Sol Invictus titled the record after The London Necropolis Railway, a railway line that has connected London with the Brookwood Cemetary since 1854. But the moniker is also a nod to Wakeford's perception that the town is now "a London of mausoleums and masonry" and "a city haunted by the customs and crimes of the dead and the living.""Necropolis" features guest guitar from Don Anderson (ex-Agalloch, Khorada) who previously lent his skills to Sol Invictus' 2014 release, "Once Upon A Time". The group around Wakeford continues to explore the psychedelic side of dark folk, using acoustic guitar as a foundation enriched with piano, flute, violin, electric guitar an drums among other instruments and – for the first time – the singing of The Green Army Choir.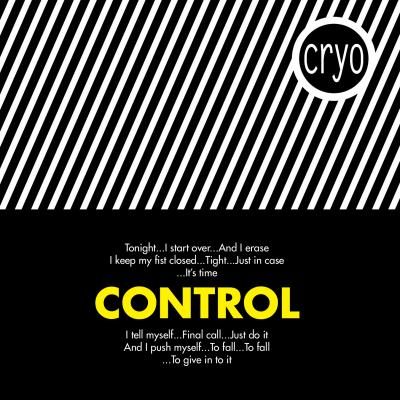 Cryo - Control
2018-03-09
(
News
)
One of Swedens biggest exports in the electronic music scene is finally back with new material. After the success with the last album "Retropia" the band has performed on all the big festivals around Europe. Wave-Gotik-Treffen, E-tropolis, Amphi Festival, NCN Festival and E-Only Festival just to name a few. They have steady and strong built up a big fanbase all over Europe and the demand for new material has been huge. Now it´s finally time. "Control" is the first single taken from the upcoming new album from duo Martin Rudefelt and Torny Gottberg and is a classic club smasher. And with classic we do not mean the typical "modern" dance 4-on-the-floor stuff everyone is mass-producing. Cryo wanted to take us back to a time where EBM was more cold and melodic. Imagine Front 242´s "Geography" but in a 2018 suit. There is where you will find Cryo. Classic melodic EBM. To go all the way the band also re-introduce the classic remix format with remixes from Assemblage 23, Mind.In.A.Box and several others.
The CD comes in a slim-case is limited to 500 copies which is are all hand numbered.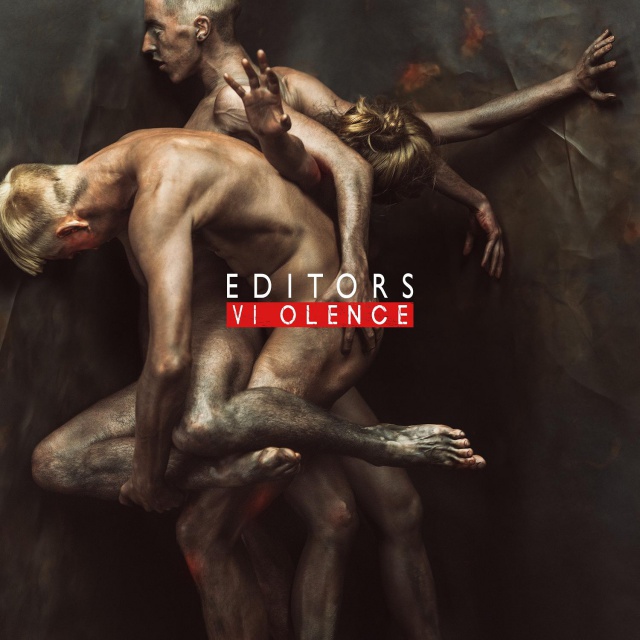 Editors - Violence
2018-03-07
(
News
)
British band Editors release their next album - "Violence".
A dizzyingly bright, yet barbed opening salvo, 'Magazine' marks an intriguing stylistic shift for Editors. The single, the band's first in three years, is an anthemic pop song that savagely attacks the empty gestures and posturing of those in power. Built around a rousing chorus, swelling keys and crunching, industrial chords, 'Magazine' is a muscular, dynamic call-to-arms. Sure to whet the appetite for 'Violence' and strike an emotional chord with their legions of fans, 'Magazine' demonstrates an ambition from Editors that their latest work is destined for the biggest stages this summer.
Talking about 'Magazine', Editors frontman Tom Smith says ''Magazine is a pointed finger aimed at those in power...some corrupt politician or businessman...a character, and a tongue in cheek poke at the empty posturing and playing to the masses of the power hungry."
'Violence' is the sixth album from Editors, and follows 2015's acclaimed top 5 'In Dream'. It is produced by Leo Abrahams (Wild Beasts, Florence & The Machine, Frightened Rabbit) and Editors with additional production from Benjamin John Power (Blanck Mass, Fuck Buttons) and mixed by Cenzo Townshend, except 'Hallelujah (So Low)' mixed by Alan Moulder.
The 'Magazine' video was shot in Amsterdam by renowned photographer, director and long term Editors collaborator Rahi Rezvani.