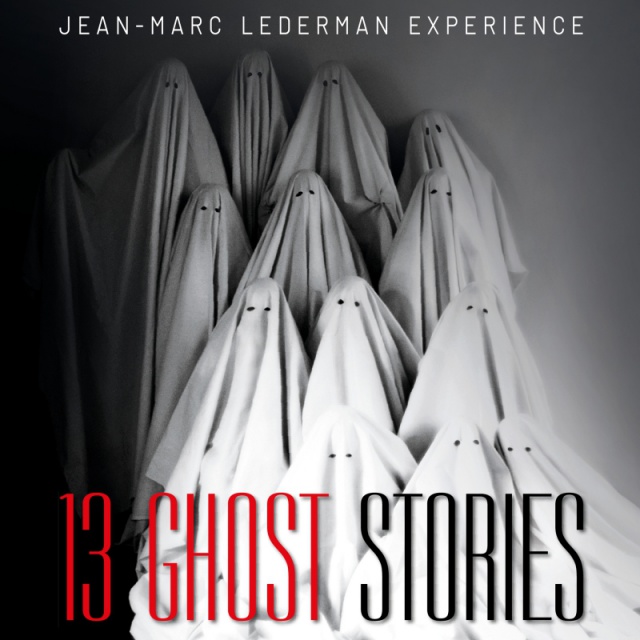 Jean-Marc Lederman Experience - 13 Ghost Stories
2019-02-22
(
News
)
"You can come back to earth for ONE day, as a ghost. What do you do?"
It was this simple premise which Jean-Marc Lederman (Ghost & Writer, The Weathermen, Fad Gadget) gave to a number of vocalists he always wanted to collaborate with. The feedback was overwhelming because the vast majority of the singers Lederman wrote to were inspired and fascinated by the concept of "13 Ghost Stories". Consequently, the artists worked on lyrics to answer Lederman's question, which he then combined with the appropriate music from his musical universe. The answers were as different as the vocalists who participated in "13 Ghost Stories": From Elena Alice Fossi (Kirlian Camera, Spectra*paris) to Mark Hockings (MESH), RASC (Rotersand), Darrin Huss (Psyche) or JP Aston (Jene Loves Jezebel), the singers' feedback ranged from a total of ten different countries from the USA to the UK, France, Belgium and Australia. 13 songs sung by 13 ghosts resulted in: 13 Ghost Stories. The music is as diverse as the singers' background and origin: The compositions range from light and friendly relaxed synthpop, over melancholic dark ballads to disturbing experimental soundscapes bearing automated 'ghost messages'.
In addition to the musical performances, Julianne Reagan (All About Eve), Rodney Orpheus (Cassandra Complex) and comic writer Christina Z. (Whitchblade comics et alia) contributed short stories to Lederman's concept. These appear in the limited edition of "13 Ghost Stories", a 36-page hardcover artbook limited to only 300 copies, also featuring haunting ghost shots by graphic artist Erica Hinyot, inspired by the famous photographer Albert Renger-Patzsch. A bonus CD of the artbook contains 7 more songs ("7 Emanations").
Jean-Marc Lederman was not only JimmyJoe-Snark III of the Belgian EBM cult formation "The Weathermen", he also played live keyboards for various cult projects like Fad Gadget, or had published projects with Prof. Frank Spinath or Jean-Luc De Meyer (Ghost & Writer, Lederman/DeMeyer). With "13 Ghost Stories" he now presents his perhaps artistically most exciting project.

Rotersand - Hey You
2019-02-20
(
News
)
It's been more than two years since
Rotersand
delivered their ground-breaking and visionary work "Capitalism TM".
Rotersand
are not yet able to let go of these dense, dystopic and yet all too real issues. Instead, Germany's most intelligent Electro act wants to elaborate on their strain of thoughts to articulate their worries and fears even more precisely. They return to the centre of "Capitalism TM" – only to rigorously rethink and reinvent this epic body of work.
Rotersand have always been a diametric antithesis to todays' empty club music – ever critical, intelligent and closer to philosophy than to working off all those scene related clichés. That's exactly what makes the sister release to "Capitalism TM", "Hey You" so strong. So furious. Along-side an armada of close colleagues Rotersand rework that hybrid of an Electro colossus with fierce dedication and a clear vision. High quality face lifting, that is what they have done to their songs. Their own reworked versions of "Hey You" or "Not Alone" boldly defragment the tracks only to reassemble them again with cunning, precision and zeal. This is so much more than a remix. It's a completely new perspective on some of the most sublime moments in recent Electro history.
What's making this remix album even more special is the somnambulistic certainty with which all the other acts and artists interlace the original aura of this seminal record into their versions. Melodies between desperate hope, cynical realism and a profound melancholy, choruses to kill for and an entire arsenal of potential club bangers dominate the original body of work as well as this revamped album, underlying more that anything what stellar level the songwriting qualities of Krischan Wesenberg and Rascal Hueppe have reached by now. Acts explore the periphery of the electronic world and add to this dense, holistic sound universe their own attitude and fingerprint. Electronic music, yet made by humans. Artificial worlds, yet brimming with life. This is also what sets "Hey You" apart, thus for now closing the "Capitalism TM" cycle. Its melodies, arrangements and messages, however, will continue to spread through the ether.

Young Gods - Data Mirage Tangram
2019-02-19
(
News
)
"Sleep my angel, my child, see how the city spreads." Under Franz Treichler's wings, huge, breathtaking panoramas unfurl like beautiful dreamscapes on the edge of sleep. A weightless dream that is both comforting and blackened with darkness. A return to known land, whose topography has been modified by time and age. Three human beings in the matrix of 'Data Mirage Tangram', the new Young Gods album.
Eight years without a studio album. The gods may have eternity on their side, it was about time they followed up on 'Everybody Knows' and addressed the period of artistic confusion – in Treichler's own words – that followed Al Comet's departure and his replacement with the original god, Cesare Pizzi. The subsequent tour which focused on the Swiss band's first two albums, could have ended in a deadlock. Instead, it brought a breath of fresh air to the trio, revitalised by this return to their roots. Rock and electro avant-gardists are not known for their backward-looking attitude. Still, thirty years of uninterrupted activity, celebrated with the publication of an 800-page book in 2017, could only strengthen the gods'will to write a new chapter to their already impressive history.
'Data Mirage Tangram' was born in a basement amidst people. Franz Treichler (lyrics, guitar, electronics), Cesare Pizzi (sampling, electronics) and Bernard Trontin (drums, percussion) accepted Cully Jazz's invitation to set up on the stage of the THBBC wine cellar for an open laboratory for theduration of the festival. "That's when the songs appeared", says Treichler. "We didn't know where we were going. Bernard brought an oldsampler on top of his drums, Cesare, a laptop, me, a guitar, a bass, a laptop… anything I had on hand. The audience came and went. We didn't feel obliged to present a finished product. It was really stimulating."
At the end of the residence, the seven tracks of the album existed in body and mind. The curves still needed to be shaped, the textures refined, and the lengths cut up. The band incorporated the songs into their live repertoire, fine-tuning them for three years into their final structure, captured in Franz Treichler's studios and mixed on the console of English record producer Alan Moulder (Nine Inch Nails, Editors, Foals).
"For thefirst time ever, this record is the result of entirely collective work", says the delighted Geneva pioneer. The result is to be savoured as a major album by The Young Gods and an addition to their multiple experiences as well as their shared DNA. Eachtrack exists for itself while creating a coherent ensemble, a united journey in seven unique steps.
"The tangram in the title refers to Japanese puzzles consisting of seven pieces that can form a square or various silhouettes of animals and characters", says the singer. In this digital world, which the gods explore like visionaries, the music breathes and breaks free, undulating on the string of a guitar that once again takes centre stage. Entre en matière whispers a haunting mantra and Tear Up The Red Sky orchestrates a cosmic bombardment of divine fury. Figure sans nom returns to the band's acid groove and Doors influence, while Moon Above ploughs a fallow field, bruising it with unidentified sound objects. The 11 spellbinding minutes of All My Skin Standing let you come back to your senses before a final explosion of white noise and saturated guitars. You Gave Me A Name offers a breath of fresh air, like a welcoming bubble. Finally, Everythem closes everyone's eyelids, softly and silently.How would you sum up the Young Gods' history? "A long road", says Franz Treichler. A road that unfurls and stretches out to the horizon and its mirages.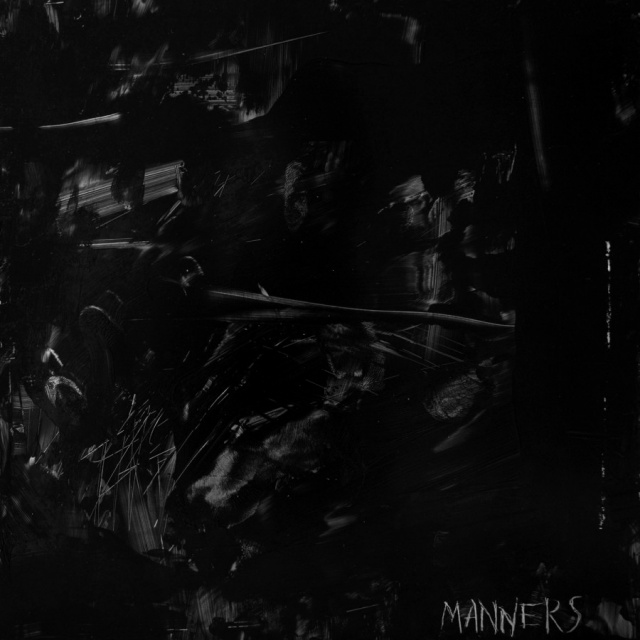 FTR - Manners
2019-02-17
(
News
)
Hailing from Paris, France, FTR is an intense act. Relentless, driving bass, fuzzed out guitar, and rumbling percussion masterfully interplay, delivering hypnotic, dark, goth-tinged, psychedelia infused, shoegazing feedback laden post punk. The new album, 'Manners', slides easily from cacophonous noise rock to raw, cold pulsing rhythms to driving dark anthems and back with effortless grace.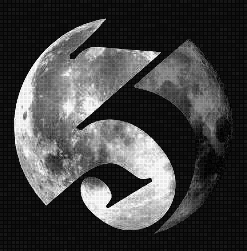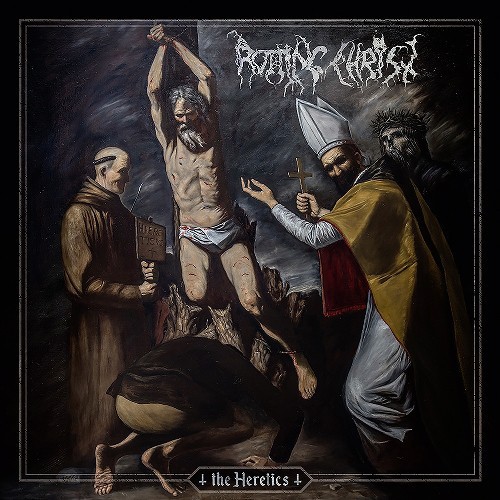 Rotting Christ - The Ritual
2019-02-01
(
News
)
Rotting Christ have reached another peak in their long career that now spans over more than three decades. The Greeks have literally stood the test of time. With confidence and skills derived from experience, each song on 'The Heretics' represents its own sonic universe. This new album marks another step in the evolution of the Greek masters. Buckle up for a fascinating musical ride through the woes of religious wars, Zoroastrianism and the eternal war between good and evil. Metal at its best!