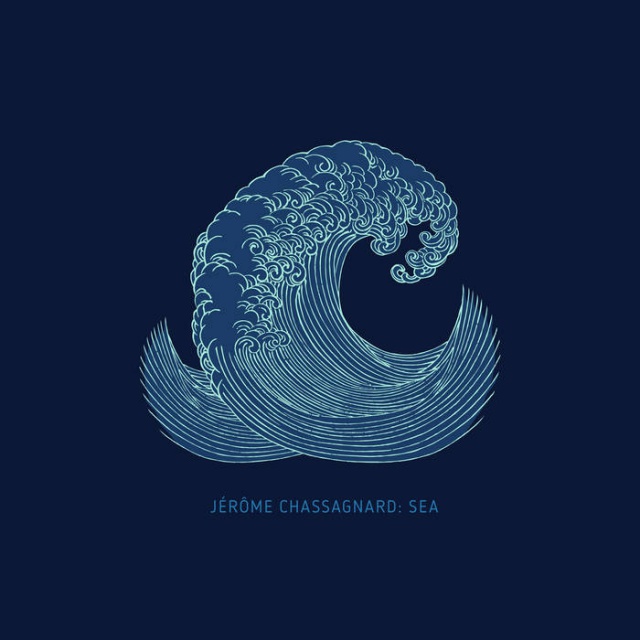 Jérôme Chassagnard - Sea
2018-06-11
(
News
)
The sea, the vast interconnected system of earth's salty, oceanic waters, has been traveled and explored since prehistory - an essential aspect of human trade, travel, mineral extraction, and power generation. Its importance has affected human culture from the early sea gods to hyperrealist marine art, and inspiring music ranging from shanties to classical orchestral works.
The sea has also been an important influence throughout electronic artist Jérôme Chassagnard's life. And being a passionate aquanaut, he devised these four lucid compositions devoted to these powerful, mystic, even sometimes terrifying waters.
On this EP the oceanic sensations Jérôme experiences are musically transcribed, both as an inspiration and through the sound itself, as many of sonic ingredients were extracted from aquatic sources. Manifold tones from sequenced variations of drips to the mighty breaking of waves have been embedded in a mesmeric vortex of ambient depth and provocative idm precision.
Deeply atmospheric and forceful at the same time, 'Sea' shows the most different facets of an element which will never forfeit its important and fascination.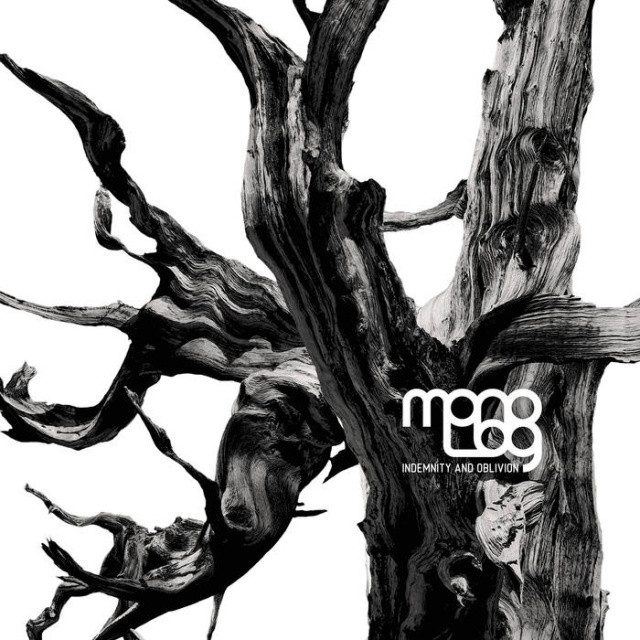 Monolog - Indemnity and Oblivion
2018-06-08
(
News
)
The man behind the project had to suffer the passing of people who were very close to him. The pain of guilt for not being able to save them, for the sincerity and incomprehension that led to early death and downfall - even simply for still being alive himself led to a personal crisis. But where there is guilt, there is the possibility of forgiveness, and forgiveness often comes through pain - this album can be seen as the soundtrack to a new and important lesson learned.
'Indemnity and Oblivion' is a continuation as well as a refinement of Monolog's musical concept. While re-discovering the joy and skill of playing electric guitar he also rediscovered his entombed metal roots and married them to his profound electronic production experience with a new deep voice. Meeting metal singer and songwriter Mathias Lodmalm (Cemetary, Sundown) by chance was a great coincidence and led to a collaboration for one track of this album, exploring a new terra in music and expression.
Another inspiring cooperation of importance for making seemingly unrealizable ideas possible was the one with Dean Rodell (Machinecode, Underhill) who inspired new practices on this album with a fascinatingly different approach.
The third significant contribution was made on the tracks 'skeletons are watching me' and 'agenda', born in synergy with film director Raphael Dingé and dancers Thaïs Lebas and Deborah Darritchon. The collective creativity between these artists and Monolog marked a special crossover of art and resulted not only in these two tracks but also in an enthralling video clip - a perfect mindset about sinister tales and dark vibes.
Metal, dub, drum and bass, breakcore are perfect types of music to use for regaining strength and force you to lift reality, therefore these styles can be examined under a certain therapeutical aspect, especially when this album's backdrop is understood.
'Indemnity and Oblivion' is a gripping ride of mood and sound where brute force symbiotically join forces with fragile melodic beauty and linear dry beat punches take turns with wide reverberated spaces. A demanding, even sometimes exhausting musical conglomerate - rough and not pleasant but with the ability to trigger high bursts of energy that will grant you a new experience once you engaged with it.
This album is fuel for hard times, when atheists repent and walk the desert without the comfort of gods, carried by will and the love of brothers and sisters knowing that musical invention and creativity is a must for reaching a new safe haven of thought.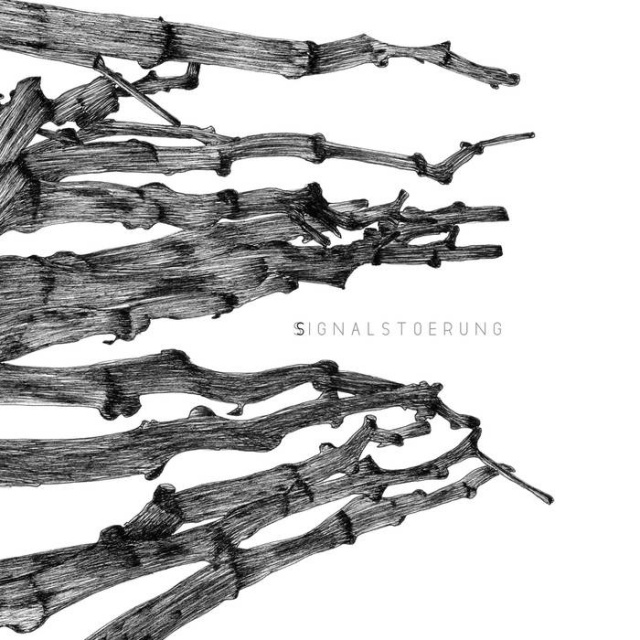 Signalstoerung - S
2018-06-04
(
News
)
Signalstoerung is not only one of the founding members of both the german artist collective Global Noise Movement and Adventurous Music, but also creates audiovisual events, dj-sets, podcasts, and since the mid 90's, his own music.
With his debut release 'S' he has created a new and different form of electronic music, which is a result of long-standing preoccupation with the pureness of stretched sounds, low bpm rates and the aesthetic value of noise.
This album should be viewed not only as a collection of tracks, but as a coherent opus divided into individual, tightly coiled segments. Although Signalstoerung's sonic work is clearly unique, references to Mick Harris, Mechthild von Leusch or the raster-noton label might be given.
On 'S' he delivers a fascinating and mesmerizing combination of repetitive music with slow dub beats, melodic leanings and abstract minimalism. A great arena of sublime and disturbing sounds and treatments where each single tone keeps together the fragile construction and each element is precisely placed in intensity, void and volume.
If the ability to dance had been given to circuits, the slowly eroding continual rhythms of 'S' combined with its sparse and menacing abstract sequences would be their favourite input.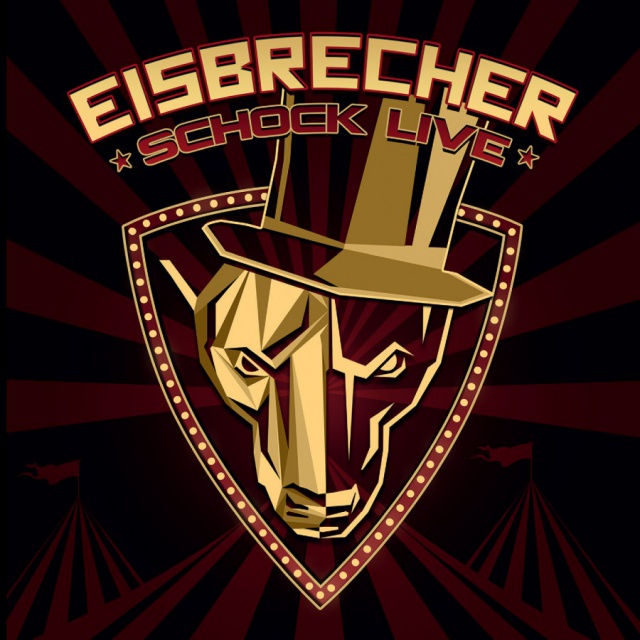 Eisbrecher - Schock-Live
2018-06-02
(
News
)
In 2015, Neue Deutsche Härte act Eisbrecher stormed the German album charts with "Schock". The success of this and the subsequent tour culminated in a grand finale at the venerable circus Krone in Munich on June 6th 2015. A crushing live set of all of the band's hits, "Schock Live" shows Eisbrecher is not only one of the most innovative rock bands today, but also a live act not to be missed.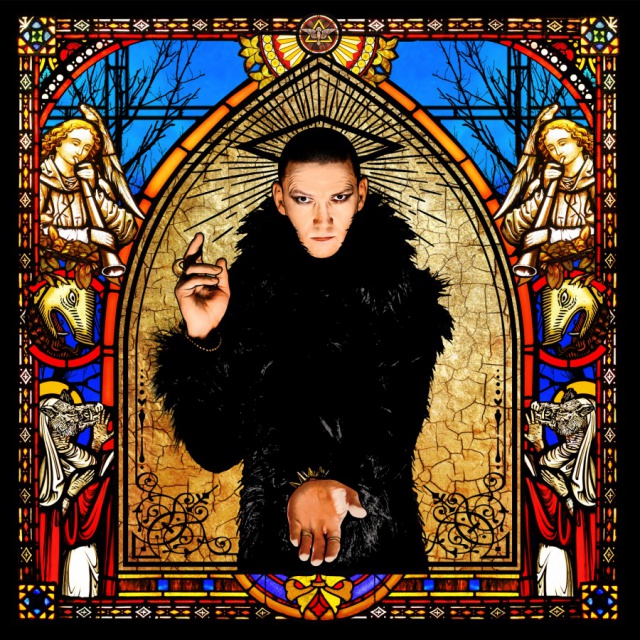 PIG - Risen
2018-06-01
(
News
)
Some Messiahs deliver their Gospel, hang out for a long weekend and then leave the rest to the followers. The Lord Of The Lard calls on Ben Christo, Z.Marr, En Esch, Tim Skold, Marc Heal, Phil Barry, Mark Thwaite, Anita Sylph & Emre Ramazanoglu & gets to work on bringing glam to the damned. "Risen" is the unadulterated and driven sound of pure PIG, adorned only by the poetry Raymond Watts provides.

Coil presents Black Light District - A Thousand Lights In A Darkened Room
2018-05-24
(
News
)
Much demanded re-issue one of the key albums in the Coil discography - "A Thousand Lights In A Darkened Room" with unreleased bonus-track. Recorded in 1996 as "Black Light District" Project, the name was taken from a track by Boyd Rice. John Balance, Peter Christopherson, Drew McDowall, Danny Hyde were a part of this record and this current reissue, authorized by Danny Hyde comes in remastered quality by Martin Bowes (Attrition). This CD contains an unreleased(!) track from the "Black Light District" recording session and Danny Hyde's comments in the booklet.