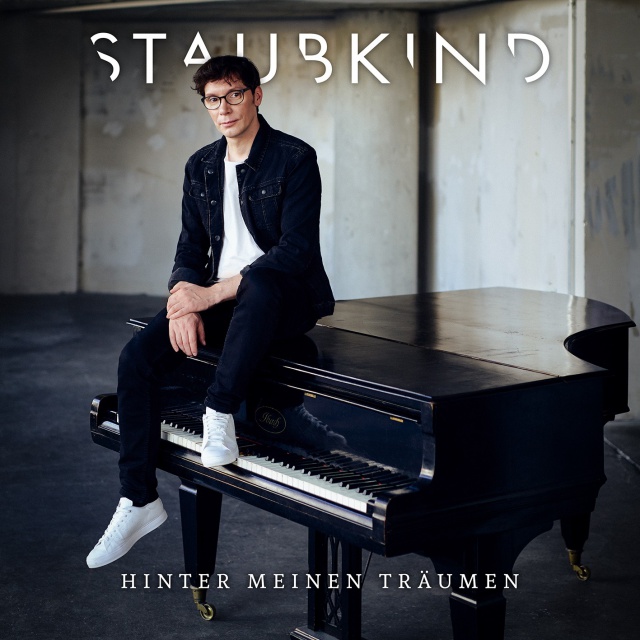 Staubkind - Hinter meinen Träumen
2018-04-18
(
News
)
After hitting the German top ten with 2017's "An jedem einzelnen Tag", Louis Manke, a.k.a. Staubkind is returning with the mesmerizing acoustic album "Hinter meinen Träumen" (=behind my dreams) on CD and deluxe double CD.
On Staubkind's first all-acoustic album release, Louis engulfs the listener in that special kind of atmosphere that is created when you shift the emphasis to the softer notes. On "Hinter meinen Träumen", he presents a selection of 13 songs which are comprised of current hits, Staubkind-classics and the new single "Deine Zeit" in beautiful acoustic arrangements. Reduced to their very essence, up tempo hits like "Wunder", "Das Beste kommt noch" or "Angekommen", but also the slow songs like "Kleiner Engel" or "Wunsch frei" feel even more intense and honest. Carefully arranged strings combined with acoustic guitars and an emotional piano performance give Louis' characteristic raw larynx even more space to shine and infuse the songs with a spirit that is hard to resist. "Hinter meinen Träumen" is the unobstructed view straight into the very heart of the Staubkind-experience: honest, pure and highly emotional: an acoustic dreamcatcher of an album.
Following numerous fan requests, the album is also available as a deluxe double CD with a bonus disc that contains instrumental versions of all the featured songs.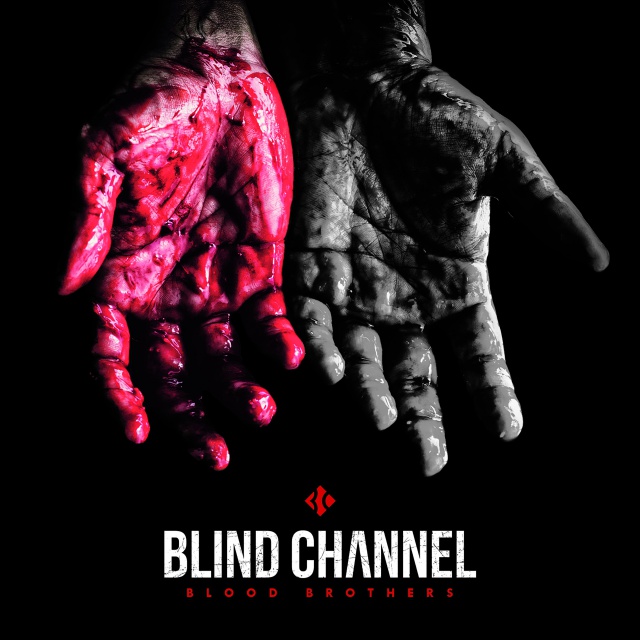 Blind Channel - Blood Brothers
2018-04-16
(
News
)
A tempest is brewing from the North! Young Finnish quintet Blind Channel is seriously delivering the goods on "Blood Brothers", a searing onslaught of thundering riffs, catchy grooves and an addictive fusion of hit-laden melodies and sizzling energetic aggression.
Oh boy, these lads know how to conjure up songs that will get stuck in your head forever and they are absolute masters at delivering them in full force! On their new album, "Blood Brothers", Blind Channel always seem to find the perfect balance between infectious tunes, raw power and just the right amount of ultra-violence to keep things spiced up. Anthems like the groovy "Sharks Love Blood", the lashing attack of "Wolfpack" or the gigantic "Alone Against All" seem destined for the big arenas and induce the serious urge to shout along out loud, while headbanging and jumping yourself to exhaustion. And the rest of the album doesn't let up, either. The group sifts elements from a variety of different styles and throws them all in a blender with a mighty dose of youthful zest to create a monstrous melodic powerhouse that feels destined to take the world by storm! Next to the regular album-CD-edition, "Blood Brothers" will also be released as a deluxe double disc, with the first album "Revolutions" as a bonus and as a strictly limited 180 gram vinyl edition.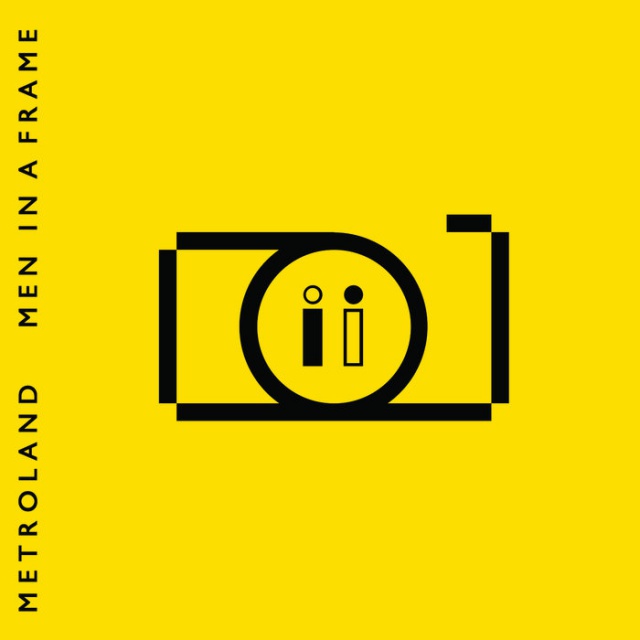 Metroland - Men In A Frame
2018-04-13
(
News
)
Belgium's very own vintage synth duo Metroland is one of the very few bands that maintain a huge focus on delivering fully conceptual albums, both in art and music. Their loyal and continuously growing fan base already warmly embraced 3 highly appreciated themed albums 'Mind The Gap' - 2012, 'Triadic Ballet' - 2015 and 'Things Will Never Sound The Same Again' - 2016 and a massive 4CD best of box '12x12' - 2017.
Today "Men In A Frame", their brand new studio album, glorifies the 4th concept by the Belgian synthesizer duo: photography.
Faithfull as ever to their well-known typical soundscapes, Metroland this time joined forces with 5 Belgian professional photographers from an art collective called F-8 (pronounced as 'Faith'). Each one of the F-8 photographers carefully relinquished 2 unique pictures including apt titles. Consequentially, Metroland unleashed their machines to translate these images into their trademark electronics. The result is an almost filmic soundscape, filled with layered sequences and samples of all kinds, standing side-by-side with vintage electronic rhythms, making the whole a truly visual aural experience like never before.
With the 'Men In A Frame' album, Metroland presents the illusory first-ever concept of "Pictures To Listen To". You have to see and hear it to believe it! What you see is what you hear…

Selofan - Vitrioli
2018-04-12
(
News
)
With 4 acclaimed studio albums already under their belt, the Athens-based synth / coldwave duo Selofan announces "Vitrioli", their fifth and most staggering album yet. A well-known purveyor of allusive, synth-infused coldwave music and the driving force behind the Greek label, Dead Scarlet & Fabrika Rececords, Selofan followed the siren call of the 80's goth sounds and minimalism, carving out their own spot at the forefront of independent wave music scene.
Across "Vitrioli"s eleven heart-wrenching love songs and odes to the failures and hysterias of the subculture, Selofan brilliantly express the band's main themes they've been exploring since their existence: that there is dark humor in emotional vulnerability, that one can find a way to laugh and cry in the same breath – and get stronger. The sound of "Vitrioli" is intense, inflammatory and sometimes harrowing- the record taps into the depths of madness: chanelling a lover's call to arms, power of self-awareness and brutal rawness of desperation, love and hate conflict colliding into devastating effects. Famously provocative, Selofan create an unpopulated dramatic realm where sad lovers shapeshift into a destructive, obsessive, ambitious persona with a driven desire.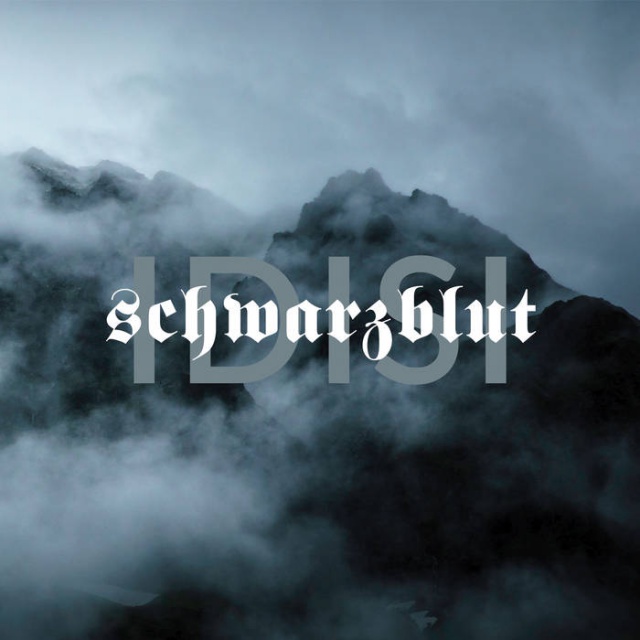 Schwarzblut - Idisi
2018-04-10
(
News
)
In 2018, the Dutch combo unleash their 4th studio album "Idisi", named after a divine female being in Germanic mythology. A tree with deep roots, inspired by lore and legacy. An album that makes you travel in time but also and more than ever before across the world! Still deeply rooted in Germanic and Franconian ancestry, this new opus launches an eastwards exploration into new lyrical and musical territories, rich with sounds and languages from the Old World.
Schwarzblut are so unique in their way of connecting time, geographical orientation and texts with their avant-garde and electronic music arrangements, that it clearly attests the band's outstanding historical awareness and creativity. The new album features this time texts in a variety of historical European languages such as Middle High German, Lower Franconian, Old Lower Saxon and Old Dutch.
Freedom, identity and the celebration of diversity have always been recurring topics in literature. But what is freedom? The exploration of this question gets translated here into a personal, atmospheric and strong musical statement. Including an adaptation of the classical piece Stabat Mater by Giovanni Battista Pergolesi (1710-1736), a tribute to Vlad III (c. 1428-c.1476) based on a text written during his time of life, and a song in Middle Dutch from the 1540 book 'Souterliedekens'.

Whispers in the Shadows - The Urgency of Now
2018-04-09
(
News
)
After four years Austria's longest living Gothic/Post Punk band returns to the stage with their ninth album, deeply rooted in the here and now, an album that could only have been written during the last year.
After their cyclic conceptual work about occultism and magic that has spawned over their last 4 albums, it's time once more to find new ways of creativity and expression. New font, logo, new cover artwork style, even in their 21st year of existence WITS are open to walk the unknown path that leads to a sound unheard of by the band so far. Raw, direct, without keyboards and atmospheric sounds the music provides the soil for the on point and almost uncomfortable urgent lyrics. Lines like: No one controls the controls. Detractors on the rise. Spreading twisted truths and true lies" (from Detractors) and "Here come the colors. Here come the lights. Trumpets instead of flutes." (from The Rat King) speak for themselves. Singer Ashley Dayour: "In times like these, you do have a certain kind of responsibility as an artist to your audience and to yourself. It's important to speak up for the freedom of humanity and art. It's almost negligent to sit back and just see what happens next, as if all this is nothing of one's concern."Besides commentaries of the present state of the world the other big theme of the album is more of a personal matter. A self-critical review of the past and younger days of the band as in the track Scavengers of Time, or the loss of a close person in Morning Falls. The Album closes with one of the moodiest songs in their entire diskography. Exit-Gardens is a self-critical view in the mirror, a warning to one's self.