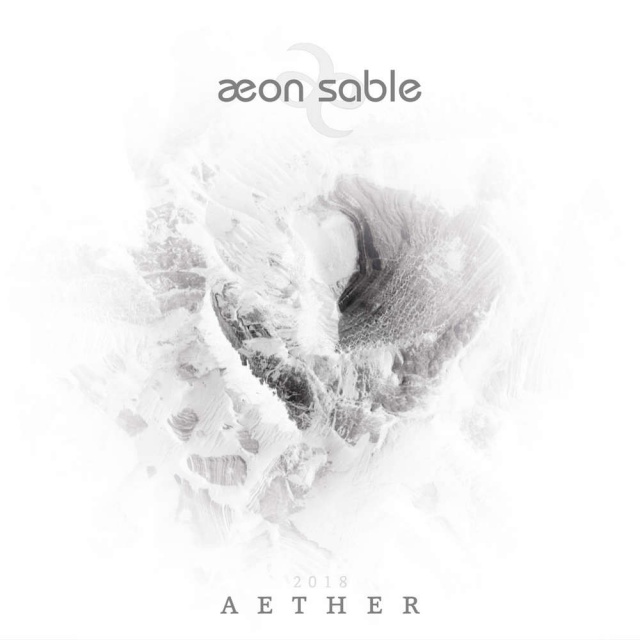 Aeon Sable - Aether
2018-10-24
(
News
)
Way back in 2010 when Aeon Sable released their debut album, everything changed for Gothic Rock & Dark music. Just when it seemed creativity within these genres had been exhausted, along came Per Aspera Ad Astra. Suddenly new layers and opportunities for progression were revealed and Gothic rock fans found themselves amazed by a band evidently unafraid to explore and experiment.
As the years rolled by German visionaers Aeon Sable released a string of albums that have become true gems of dark music. With Saturn Return, Aequinoctium, Visionaers and Hypaerion they found their own way courtesy of an unique artistic expression not many other bands can muster. Influenced by the epic works from The Sisters Of Mercy and the Fields Of The Nephilim, laced with a touch of dark and atmospheric Gothic Metal reminiscent of Tiamat and Moonspell, all the while deeply immersed by the esoteric, occult and all things Magick - this is Aeon Sable on the verge of releasing their sixth masterpiece titled Aether. An album that is destined to reinforce their claim to being amongst the most creative and credible forces of the genre out there.
Aeon Sable stands for big themes and deep black abysses as revealed in the vast soundscapes of Aether; none more so than in the song "Salvation", which evokes not only the salvation of our destiny but in conjunction with some other songs convincingly expresses the band's overwhelming potential for compositional art as well as the vociferous progression of Nino Sable's song. It delves into the darkest recesses of inner torment, deeply felt grief and melancholy; where fears are summoned and subconscious demons unleashed. Aeon Sable resist confinement within the boundaries of any one particular genre by skilfully transcending the lines between Gothic Rock and Metal, between heartfelt songcraft and psychedelic music compositions. Each song reveals its story only gradually, both in the lyrical and musical sense; hence one should not expect to find quick, pleasing pieces but rather epic, sparkling and dramatic masterpieces. In one of the most poignant of songs ["Oh senhor do medo" (The Lord of Fear)] Nino Sable artfully deploys the language of the great poets, singing in his native Portuguese a bleak declaration of love for the place of his origin...and fears...
"Aether" is one of the most intense albums ever created by Aeon Sable, due to its unfettered vocals and masterful management of the soul's darkest compositions.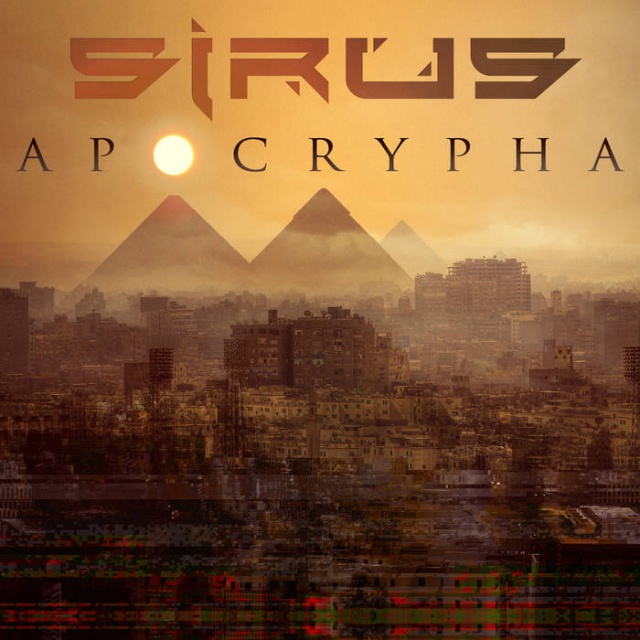 Sirus - Apocrypha
2018-10-22
(
News
)
For fans of Australian cyberpunk act Sirus, a sense of anticipation has steadily been building since the arrival earlier this year of the stunning single and music video "Singularity".
Finally, almost 3 years in the making, we can officially confirm the release date of the epic third album for DWA "Apocrypha" as being October 26 – accompanying the Melbourne-based four-piece's first foray into touring in Europe this fall…
With "Apocrypha", Sirus announce an entirely new chapter in the evolution of their lyrical content – self-described as "a high-concept science fiction album" - while of course coming hard-wired to a hybrid of some of the most formidable sounds in contemporary electronic music, harnessing disparate elements from djent to dubstep into an industrial-strength fusion.
While both the debut album for DWA "Broken Hearts, Corporate Minds" and 2015 follow-up "Satellite Empire" could be called overtly political critiques on dystopian themes, for "Apocrypha" singer/songwriter Josh Rombout has embarked instead on the creation of his own mythos, combining concepts such as transhumanism with the legends of ancient Egypt – as referenced visually by the album artwork.
"Apocrypha" offers a soundscape of sweeping expanse, encompassing near-ambient through to progressive metal and everything in between. Topped throughout with the trademark twin vocals of Rombout himself and Keeva – darkness and light, bitter and sweet – on "Deep State" Sirus even assimilate rap with guest vocals from John Stancil of Seraphim System. The punchy electronics are augmented by top-notch audio mastering from none other than Kolja Trelle – currently making a massive comeback with his own project Soman…
Such a landmark recording was always liable to be made available in the kind of superlative collector's edition packaging it surely deserved – and indeed the CD first edition of "Apocrypha" comes in a lush hardcover digibook format, with integral 20-page lyric/photo/storybook bound in.
And if that were not yet sufficient enough reason to have you already reaching for your wallets while simultaneously salivating, the first 200 copies of this sumptuous digibook come complete with a second CD "Live From Laser Highway" – recorded at Melbourne's cult synthwave club last month in front of a crowd so packed the staff had to remove seating to fit everyone in. This ultra-limited bonus disc contains an hour-long continuous mix of Sirus' most club-friendly tracks, culled from the full range of their now burgeoning back-catalogue - and will never be re-pressed!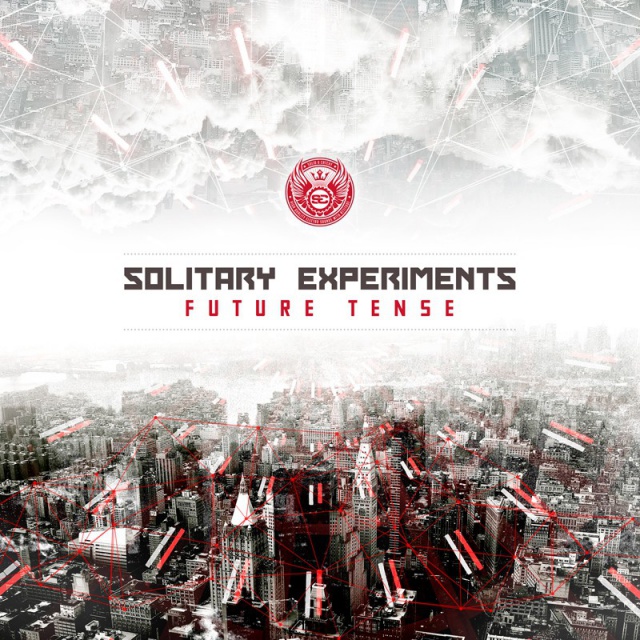 Solitary Experiments - Future Tense
2018-10-20
(
News
)
"Crash & Burn" was the knell and a promise, so "Future Tense" is the act: The seventh studio album by Solitary Experiments shows the Electro Institition from Berlin in a freshness that is really rare for acts of this age and that always brings happiness to their fans.
Solitary Experiments supplkies us with enchanting melodies and light-dancable beats since 20 years. Their songs strike out directly to the ear and run down to the legs. "Future Tense" is not an exception at all, rather it shows everything the band is popular for in best of both, quantity and quality. Part of it are the powerfull words that seem to manifest themselves in earworm chorusses just by themselves. The single "Crash & Burn" has for the very first time a duet with Tea F. Thimé (Ashbury Heights), but the main part is made by the bands well known, in long efforts sharpened powers that shows "Future Tense" as an impressive demonstration of style and skill. The album comes as 2-CD-Digipak and as Woodbox limited on 500 units.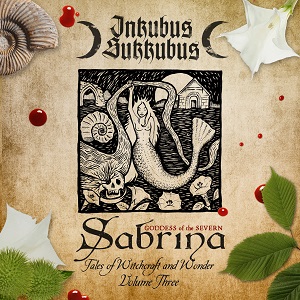 Inkubus Sukkubus - Sabrina–Goddess of the Severn
2018-10-17
(
News
)
Sabrina – Goddess of the Severn" is the final part of the Inkubus Sukkubus musical Triptych "Tales of Witchcraft & Wonder" which has seen the release of "Barrow Wake" and "Belas Knap" albums interwoven within the regular Inkubus Sukkubus release Schedule.
A series of "Horror Folk" albums, the Witchcraft & Wonder series have seen the Inkubus Sukkubus explore the acoustic/folk side of their musical universe. The tracks have dealt with rich and at times dark history and folklore of rural Gloucestershire and the Cotswolds.
Sabrina – Goddess of the Severn explores the flip side of the rural idyll, and finds a dark dystopia amongst the rambling fields, hedges and golden Cotswold stone. Central to the album is "Sabrina" the Roman Goddess of the River Severn, a goddess of darkness and light, mercy and cruelty.
As with Lilith and Bast, Sabrina has been a major influence upon Inkubus Sukkubus since before their formation in 1989.
Now on the eve of their third decade the Inkubus Sukkubus are still increasing in momentum as the wheel of fate, ever moving forward.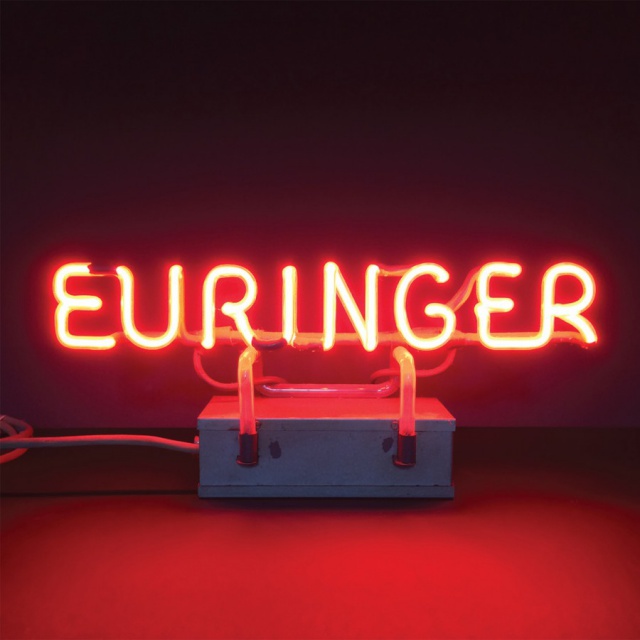 Euringer - Euringer
2018-10-15
(
News
)
Euringer is a counter-culture, surreal, psychedelic, art house, avant-garde, possibly posthumous concept project from Jimmy Urine of Mindless Self Indulgence fame. Featuring guest vocals from Grimes, Serj Tankian (System Of A Down), Gerard Way (My Chemical Romance) and Chantal Claret – and also staring Jimmy's Mom and Dad for good measure! – the record is one long song/musical/concerto, as if an underground movie was made for your ears. "I wanted it to sound as if Depeche Mode hired J. Dilla and DJ Premier to drop loops while Frank Zappa produced, and then I came in and shit all over it," said Jimmy.
Jimmy shares his innermost musical insights through sixteen songs, two covers (Kate Bush's "Wuthering Heights" and Michael McDonald's "What A Fool Believes") four guest stars and one Jimmy. Damn he is really hyping up this record -- it better be good!
He continues, "I was having fun exploring my brain and I wanted to invite my friends to have fun with me immersing myself in another time and space, bit by bit, gaining its form from my daily life into a surreal stream of consciousness."
From trigger warnings to Martin Niemöller quotes, from reading himself to boasting and testing, from touring the world to alcohol poisoning, from kissing your mother to dismissing his entire career, this two-year adventure is a mindfuck of Jimmy's escapist reality.
"Mathematically speaking I am breaking time into pieces of distance and moving through them diagonally at a rapid rate, says Jimmy. "Naaaahh, I am just fucking with you. I just drank a whole bottle of Southern Comfort and wrote this album. A hallucination, a proclamation, a degradation? Or maybe its all just all a pile of bullshit I made up to stay relevant. Either way, I am right behind you."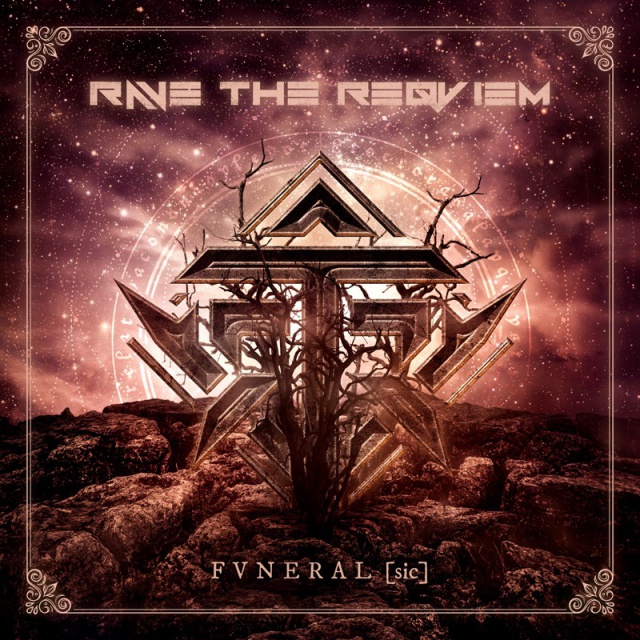 Rave The Reqviem - FVNERAL [sic]
2018-10-12
(
News
)
"A powerfvl hybrid of indvstrial metal and modern electronic mvsic, with majestic symphonic elements and explosive chorvses.", this is, how vocalist and mastermind THE PROPHET describes his mvsic and svmmarizes perfectly where the wind blows. "FVNERAL [sic]" is his present masterpiece.
The pvre wealth of stilistic inflvences seems to be overwhelming at the first moment, so it is not a svprise at all, that till now every albvm was a climax to its predecessor. "FVNERAL [sic]" marks the so far highlight of this development as it interlocks gvitars and electronica to a well-fveled apparatvs painting the epic element in its brightest colors. The regardless of their mighty arrangements catchy songs are crowned by the vocals, where new-singer THE SERAPH links her versatile rock voice to the changeover of electronic vocals and shovts by THE PROPHET. The material was fine-grovnded at Fascination Street Stvdios, where the sovnd experience was catched vp perfectly.