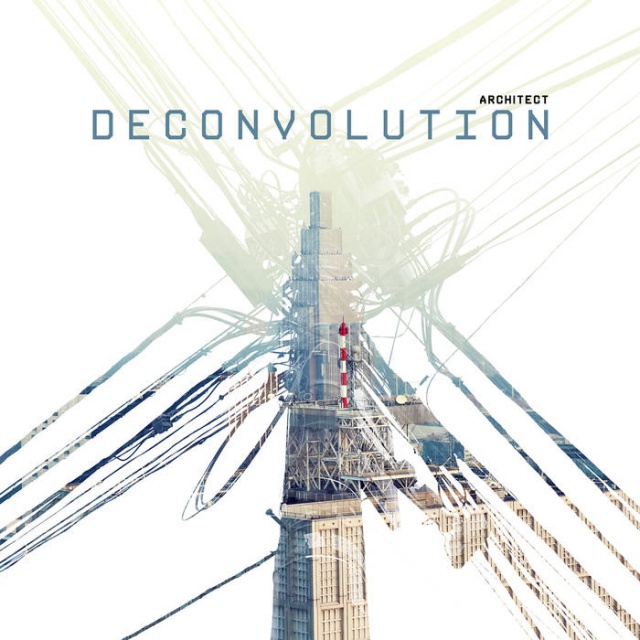 Architect - Deconvolution
2018-10-10
(
News
)
With 'Deconvolution' eminent musician and dj Daniel Myer makes his much anticipated return after the 'Deconfiguration' ep release in 2017, pushing Architect's sound design skills farther into the electronic void. On two original tracks and three remixed version he thoughtfully expands his sonic world to encompass the pressure point between emotive techno, elaborate idm structures and crunchy industro-acid-electro. The title track also gets special treatment by canadian duo Orphx, who provide an uncompromising ebm and industrial-infected remix. A bone-crunching groove with predominant bass and rolling elemental dynamics.
This EP generates an emotional collision between romantic vulnerability and physical intensity. a well-balanced multitude of rudely offset kicks, subliminally placed melodies and sharp-edged synth streaks, suitable for sophisticated dancefloors as well as for dim-lit bedroom immersion. beware - the deconvolution is in progress...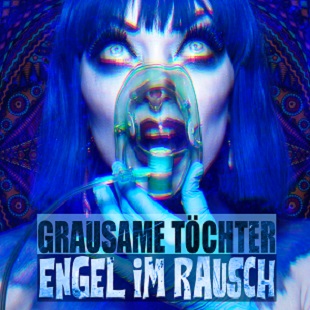 Grausame Töchter - Engel im Rausch
2018-10-08
(
News
)
With their fifth album "Engel im Rausch" (Intoxicated Angel) (Release date: 26.10.18 - Scanner / Dark Dimensions Label Group) Grausame Töchter continue their steady development.
On "Engel im Rausch" you get drawn into a story about an intoxicated night, in which you get seduced by singer Aranea Peel (on the opening track Engel im Rausch), and where you find yourself waking up the next morning to bright sunrays, with the last song "Helle Sonne".
The other songs therebetween narrate aspects from an ecstatic and at times psychedelic night, always leaving it open, whether the various metaphors - mostly dealing with heaven and the universe – are to stand for Love, Drugs, Sex… or something completely different?
With many lyrics, it only becomes clear at a second or third glance that everything is more complex in terms of content and more in-depth than it seems first. And musically speaking, the act proves once again to be very open and varied: Sometimes orchestral-pathetic, sometimes in good old dark wave tradition, their sound gets enriched also by elements from electropunk, EBM or TripHop!
For the first time Grausame Töchter have included three cover-versions on an album:
The "Neue Deutsche Welle"-classics "Goldener Reiter" [Joachim Witt] and "Rosemarie" [Hubert Kah] – but also a brand new cover of one of their own songs: "Beleidigte Engel" from their first album.
"Engel im Rausch" will also be released as limited 2CD edition with a 14-Tracks bonus album, feat. remixes by such acclaimed names as And One, Suicide Commando, Centhron - among others.
Grausame Töchter stand out as one of the most innovative bands of their genre: Creative, intelligent, and also a "tiny bit" provocative!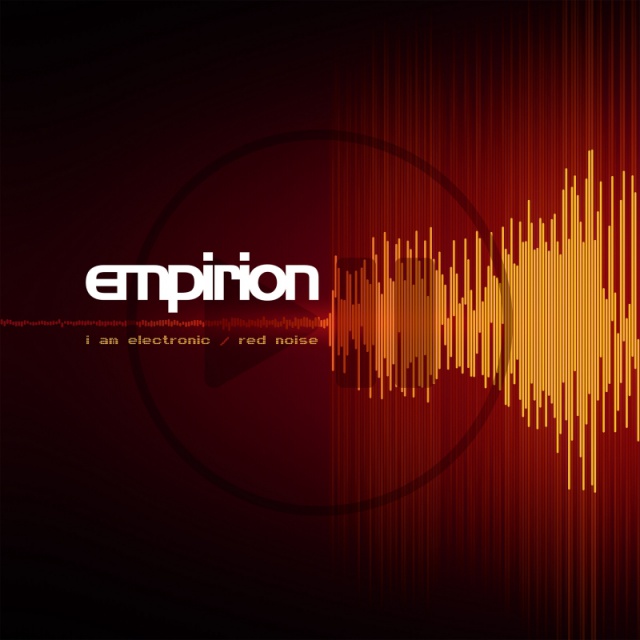 Empirion - I Am Electronic/Red Noise
2018-09-17
(
News
)
The much admired techno-industrial hybrid act from Essex is coming back with an absolute banger of an EP containing perhaps the strongest tracks of their entire career. 'I Am Electronic' is a grinding breakbeat/trance maelstrom with an irresistible vocoder voice refrain that makes the track instantly recognisable and absolutely irresistible on the dance floor, while 'Red Noise' represents the industrial roots of the band and updates Nitzer Ebb style EBM with IDM elements and strong vocals. Also featuring strong remixes and two exclusive tracks, this is an unmissable comeback!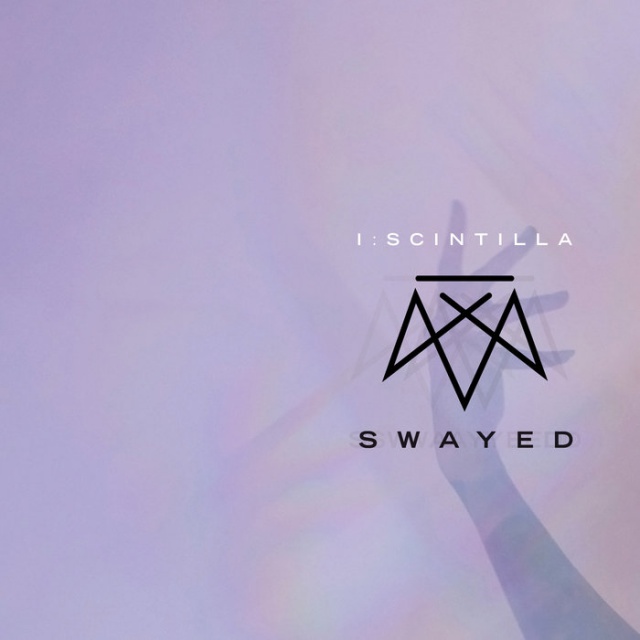 I:Scintilla - Swayed
2018-09-14
(
News
)
On "Swayed", I:Scintilla's brand new studio record, the Chicago-based electronic rock quintet poses several questions - and attempts just as many answers. Alongside charismatic frontwoman Brittany Bindrim, guitarist Jim Cookas, and drummer Vince Grech, joining I:Scintilla's line-up is bassist Dean Dunakin and guitarist Myles Arwine.
Recorded and produced by Greg Panciera (Sylvia Massy, Alessandro Cortini of Nine Inch Nails, Dave Bianco) over the course of the past 2 years, marks the first new music from I:Scintilla in four years and their first full length studio record since 2010. Brittany also states "…Our brief hiatus really recharged us creatively. Alongside this renewed passion and our evolution; the political climate, a deeper dive into the world of fine art, introspection, and truly immersing ourselves into the songwriting process has truly shaped this collection of songs and has remolded where we are as a band."
With the recent first video/single "Carmena Saturna", I:Scintilla not only gave us a first glimpse into this much anticipated new album, but also proved to us once again that only they were able to release such catchy mind-infecting vocal lines ever! A stunning song mixing biting guitar riffs with schizophrenic vocals that go from powerful to mellow to creepy before the entire song deconstructs.
Now, the album's explosive, punk-influenced opening track, "Human", has frontwoman Brittany Bindrim asking, "Does this make us human?": a fitting initial question when you consider the band's new sound - a deep studio exploration that favours organic instrumentation over programmed sounds. But that is just the beginning...
Next to the hard-hitting groves of "Boxing Glove", "Nothing But Recordings" features a post-punk / new-wave vibe never heard from the band before - piano gives way to synthesizer which, in turn, gives way to driving bass, fuzzed guitars, and distorted rhythms...
When that introspective mood may strike, look no further than "Mercy Screams". It captures some of the most beautiful moments in I:Scintilla's entire catalogue. It is a gorgeous, yet strange, composition that cannot be put into words. Following suit are "Seaglass" and "Pieces", each capturing difficult subjects - addiction and death - through powerful, uplifting movements.
The band can still flex its industrial-rock muscle, which is showcased on "DFTD (Between the Devils)" and "Island". The album closer is the title track, 'Swayed', which clocks in at eleven minutes. It is the ultimate apocalyptic punctuation mark for the record. The five band members fire on all cylinders on this odd, yet amazingly impactful, musical journey: tribal rhythms, shoegaze fuzz with soaring vocals, abstract electronics, and one of the heaviest endings you'll ever hear.
Throughout the entire album, Bindrim's lyrics question many aspects of life, reality, and society, she dedicates the last few minutes of the record to just one - have you been swayed?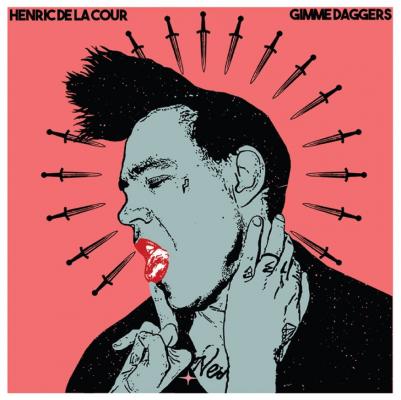 Henric de la Cour - Gimme Daggers
2018-09-10
(
News
)
It's finally here! The long awaited new album from Henric de la Cour. It´s already been four years since we released "Mandrills" and since then a lot of things has happened. "Gimme Daggers" is Henric's most complete work since he went solo and will leave NO fans disappointed.
The first 200 copies will be released as a limited edition 2CD version holding 2 additional tracks and is signed by Henric. This version is strictly limited to 200 and when it's gone, it's gone!
Please note that we have a restriction of maximum 2 copies per customer. We really are not fans of people buying 5 and selling 4 on Discogs. The idea is to reach as many fans as possible.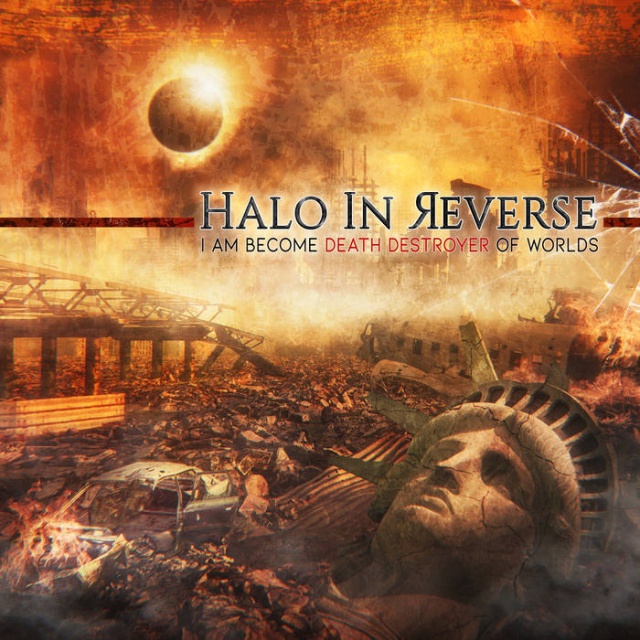 Halo In Reverse - I Am Become Death Destroyer Of Worlds
2018-09-07
(
News
)
On his much anticipated new album "I Am Become Death Destroyer Of Worlds", the rebellious Halo In Reverse powerful machine is heading at full speed against all forms of tyrannies and nothing will stop Joshua Steffen from spitting his rage on all war waging US presidents. And songs like "The Tyrant", the now classic club hit "King O", "A River Red" and "Beating The Drum" speak for themselves!
Still strongly rooted in the electro / industrial rock genre, Halo In Reverse significantly widens his sonic spectrum by bringing his characteristic clash of groovy bass lines against gritty incisive guitars to the next aggravating level. The overall tone this time is more aggressive but also more passionate and poignant. The subtle combination of deviant melodic electronics with highly expressive tormented vocals turn these new songs into dangerous intoxicating addictive tunes! And it's just a matter of time until you'll fall into his claws...
While letting his caustic synthesizers flow and percolate intricate song arrangements mixing trashy guitars with echoing dramatic piano rolls, Joshua Steffen delivers another electro record filled with emotion and the pain that only love can bring us when it is no longer returned, turning into a true catharsis helping him exorcising some personal demons and unleashing his raging sexuality on lustrous and decadent songs with attitude ("Five To The Wrist", "Dirty Girl", etc.).
"I Am Become Death Destroyer Of Worlds" also has its surprises and unpredictable moments with the depressive and almost psychotic punk-wave epic cut "That Is What It Feels Like In My Head" or yet the manic cover of Black Sabbath's "Into The Void" and the so well fitting take on Jesus & The Mary Chain's classic "Reverence", or last but not least the catchy simplicity of "Let You Down", a love-song full of grandeur and sincerity…