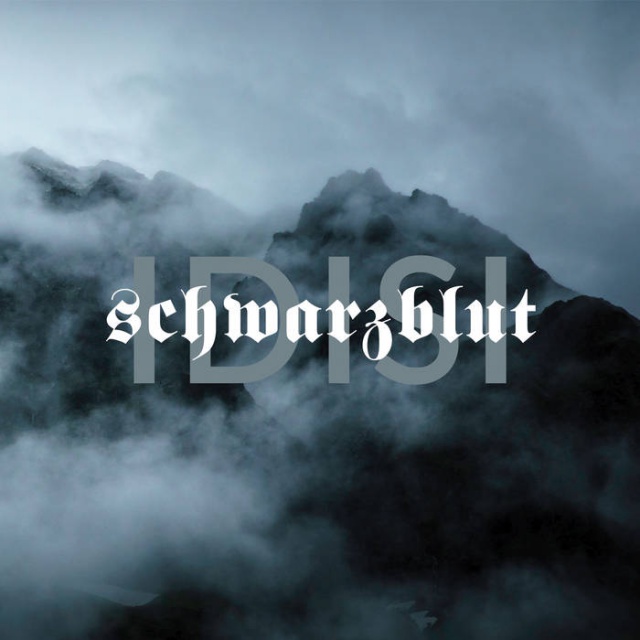 Schwarzblut - Idisi
2018-04-10
(
News
)
In 2018, the Dutch combo unleash their 4th studio album "Idisi", named after a divine female being in Germanic mythology. A tree with deep roots, inspired by lore and legacy. An album that makes you travel in time but also and more than ever before across the world! Still deeply rooted in Germanic and Franconian ancestry, this new opus launches an eastwards exploration into new lyrical and musical territories, rich with sounds and languages from the Old World.
Schwarzblut are so unique in their way of connecting time, geographical orientation and texts with their avant-garde and electronic music arrangements, that it clearly attests the band's outstanding historical awareness and creativity. The new album features this time texts in a variety of historical European languages such as Middle High German, Lower Franconian, Old Lower Saxon and Old Dutch.
Freedom, identity and the celebration of diversity have always been recurring topics in literature. But what is freedom? The exploration of this question gets translated here into a personal, atmospheric and strong musical statement. Including an adaptation of the classical piece Stabat Mater by Giovanni Battista Pergolesi (1710-1736), a tribute to Vlad III (c. 1428-c.1476) based on a text written during his time of life, and a song in Middle Dutch from the 1540 book 'Souterliedekens'.

Whispers in the Shadows - The Urgency of Now
2018-04-09
(
News
)
After four years Austria's longest living Gothic/Post Punk band returns to the stage with their ninth album, deeply rooted in the here and now, an album that could only have been written during the last year.
After their cyclic conceptual work about occultism and magic that has spawned over their last 4 albums, it's time once more to find new ways of creativity and expression. New font, logo, new cover artwork style, even in their 21st year of existence WITS are open to walk the unknown path that leads to a sound unheard of by the band so far. Raw, direct, without keyboards and atmospheric sounds the music provides the soil for the on point and almost uncomfortable urgent lyrics. Lines like: No one controls the controls. Detractors on the rise. Spreading twisted truths and true lies" (from Detractors) and "Here come the colors. Here come the lights. Trumpets instead of flutes." (from The Rat King) speak for themselves. Singer Ashley Dayour: "In times like these, you do have a certain kind of responsibility as an artist to your audience and to yourself. It's important to speak up for the freedom of humanity and art. It's almost negligent to sit back and just see what happens next, as if all this is nothing of one's concern."Besides commentaries of the present state of the world the other big theme of the album is more of a personal matter. A self-critical review of the past and younger days of the band as in the track Scavengers of Time, or the loss of a close person in Morning Falls. The Album closes with one of the moodiest songs in their entire diskography. Exit-Gardens is a self-critical view in the mirror, a warning to one's self.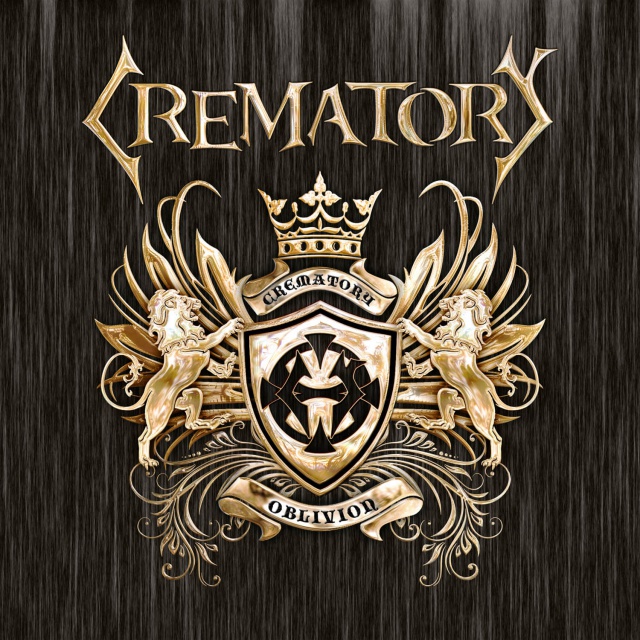 Crematory - Oblivion
2018-04-06
(
News
)
Crematory have rarely sounded as multi-faceted and timeless as on their new album "Oblivion". The group's classic trademarks, such as Felix Stass's deep growls, are still present, at the same time new influences emphasise their great commercial potential. Markus Jüllich: "So far we've had a special motto to set the direction of each of our albums, but Oblivion simply combines all our strengths and experience. Over the years we've learned to blend different styles into the typical Crematory sound without ever losing sight of the importance of playing in a way that benefits our music. The motto "less is more" applies to our compositions 100 per cent. Crematory songs never lose themselves in exaggerated effects but always go the whole hog. That's partly due to the fact that we've remained very much down-to-earth."
"In particular, the sound and the selection of songs reflect the impact our three new band members have had," comments Markus Jüllich. "Tosse is a fantastic rhythm guitarist who adds even more diversity to the material with his clean vocals, and our lead guitarist Rolf enhances the record with his solos. Jason has added lots of drive to the deep frequencies, which is why we've consciously opted for a loud mix of the bass parts." Along with his wife Katrin (keyboards & samples) and vocalist Felix Stass, the three new additions are important factors that ensure that Crematory find themselves in a contemporary and forward-looking position in 2018.

Gerrard, Lisa - Departum
2018-04-05
(
News
)
Singer/composer Lisa Gerrard (Dead Can Dance) and film composer Marcello De Francisci have joined forces to bring you their first collaborative album work titled "Departum". This album is a collection of pieces, which are filled with lyrical soundscapes, orchestrated with vocal chants, cimbalom, guitars, percussion, modern instruments, and orchestra.
An effort that took two years in the making moreover a journey inspired by ancient world cultures (Mesopotamia, Europe & Asia).
After the groundbreaking album "The Trail of Genghis Khan" written in collaboration with an Australian artist Cye Wood, Lisa Gerrard returns with long-awaited complete, extended edition of the album "Departum". Highest quality sound, ambient drifts, soft tribal rhythms, touching melodies of Cymbylom and 144- Strings Yang Chin playing by Lisa Gerrard and transcendental vocals.
All this gives even more in sum and makes "Departum" pure pleasure listening.

Merciful Nuns - Anomaly X
2018-04-03
(
News
)
The Merciful Nuns' final album concludes a memorable journey through time, space and the unseen. Like its predecessors it explores the hidden mysteries, encouraging the listener to engage with the subject matter on levels beyond the obvious. Impressive in its artistic execution; as we have come to expect from the The Merciful Nuns' mastermind Artaud Seth, the album's lyrical content reveals insights gained from years of fastidious study and testament to Artaud's meticulous approach to his creations.
Neo Alpha Genesis
opens with a haunting echo of the ethereal culminating in a profound reminder that "…man is God!" before heading into a powerful beat laced with delicate guitar work and Artaud in commanding fashion delivering a prophesy or perhaps a warning… in any case a song destined to be a crowd favourite during live shows. A subtle yet distinct transition into
Golden Dawn
changes the tempo into a more contemplative mood, building into a powerful hymn underpinned by changing rhythm, building slowly into a crescendo surmounted by a most distinctive signature riff which lingers in the memory long thereafter. The song delivers an assessment in which Artaud's capacity to immerse himself in the theme at hand is succinctly revealed, he absorbs its essence and recognises the hidden mysteries for what they are; never before as prevalently displayed as in the whole concept of
Anomaly
in general and this song in particular.
Saturnalia
is an epic expose of transcendence into ancient mysticism and its perpetuation. It opens with a mesmerising hypnotic beat that pervades the song throughout various changes in pace and rhythm from calm and measured passages into pure aggression;
Blue Lodge
is a courageous foray into the exclusive world of still operative secret societies.
Anomaly
(Part 1: Moon Water - Part 2: Crack in the Universe)
delivers a true opus that leaves much food for thought. Expansive layers of sound accompanied by a sombre voice moving through as many layers of emotions as the music itself; the album's longest track manages to retain its momentum throughout and will resonate with the listener on many levels, atmospheric and deep, philosophical even.
The Pyramid
marks the final chapter and takes us as deeper into Artaud's mindset as never before; a slow and hauntingly beautiful track inspired by a Charles Baudelaire poem and evidently of personal significance… it has a certain finality as it fades into poignant nothingness.
This album will grow on its audience, a delightful and rare ingredient in present times indeed. One cannot help but admire the carefully choreographed soundscapes and his exquisite eye for detail. If it should turn out to be Artaud's final album in this genre then
Anomaly X
will prove to be an epitaph worthy of his legacy – epic, laced with emotions, intellectual depth, and a tour de force through the past and present.

Lebanon Hanover - Let them be Alien
2018-04-02
(
News
)
It's been almost six years since the release of the band's critically-acclaimed debut album "The World is getting colder". Since then the half Brit-half Swiss duo have established themselves as one of the most powerful and successful genre-defining acts throughout Europe, scoring 5 heart-throbbing albums and numerous performances all around the world, making them
the
most successful bands of the cold wave / minimal wave scene.
Exploring the sonic and emotional range that the audience have learned to expect from Lebanon Hanover, "Alien" is built up in emotional vocals, liquid chords, dramatic keys, and distorted digital waves where the duo recalls the eerie clouds of industrial and goth 1980's. The album depicts the dark honesty and profound feelings of two alienated personas with true romantic hearts yet feeling socially unrest. In each track, William and Larissa tell a different story which will sweep the audience through a deep, conscious, continual and wistful trip, and ultimately keep them anchored in feelings.